Introduction to Centreon MAP
Centreon MAP is a solution fully available in the Centreon web interface offering you the best possible experience in creating, displaying and sharing graphical representations of your monitored infrastructure.
Overview​
Create, customize, and display your maps within a single web interface.
You need first to create your logical views using the MAP editor: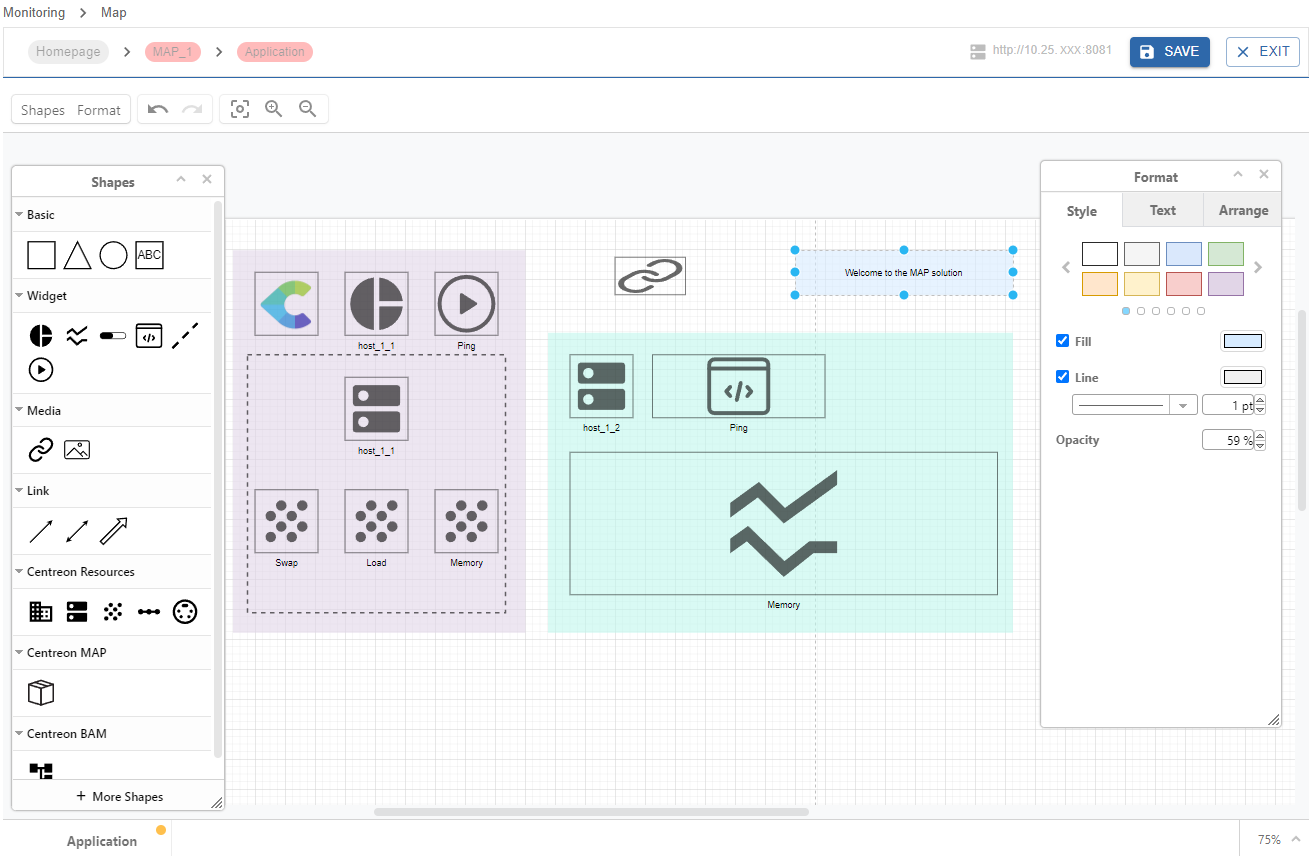 Then you can display your map directly in view mode: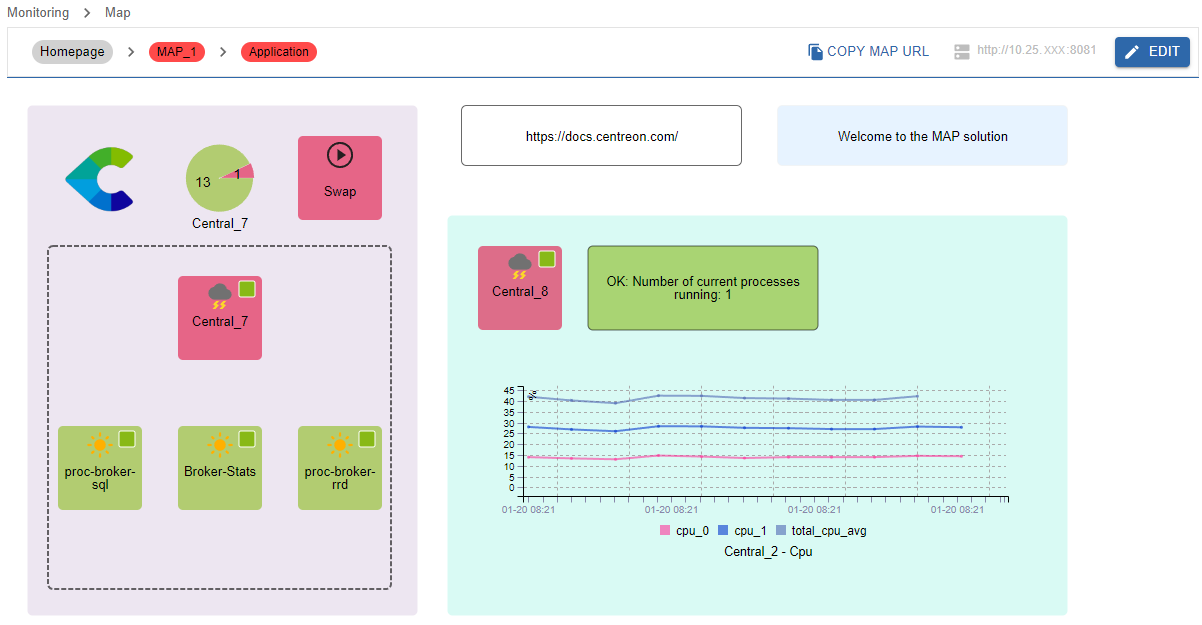 Your maps can be displayed in two ways in the interface:
In the Monitoring > Map page, in view mode.
In the Home > Custom Views page, using a dedicated MAP widget.
Procedures​
Use the following procedures to use and administrate Centreon MAP.