Version: 22.10
Centreon comes with a mobile version to let you access resources status whether you're on phone or tablet.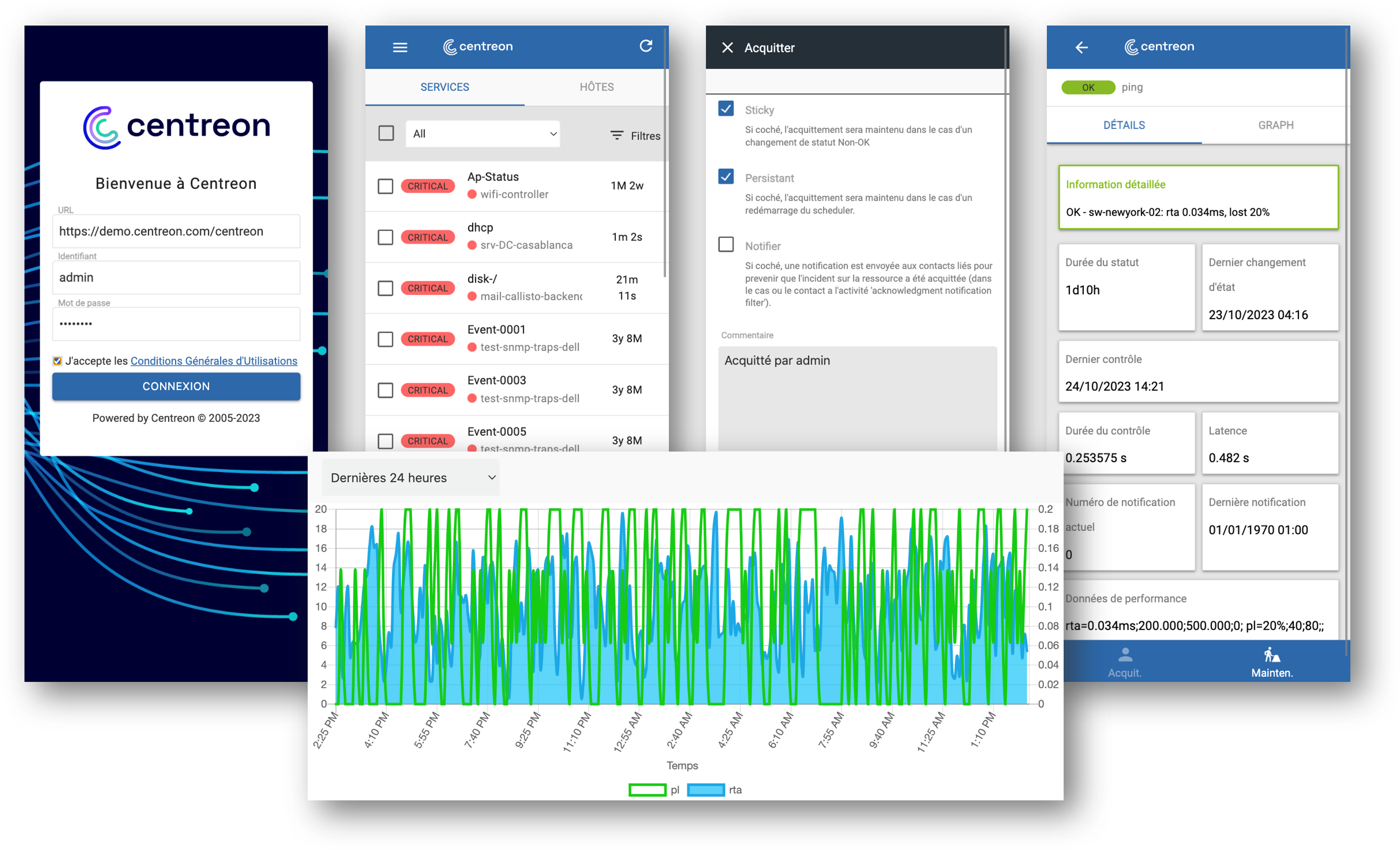 The main capabilities of Centreon mobile are :
See your resources current status: hosts & services
Filter resources list
Take actions: acknowledge or set a planned downtime
See detail information of host or service
Access metrics history via charts
Pre-requisites​
To be able to connect Centreon mobile to your Centreon platform, you need to:
Have a Centreon platform >= 20.04
Have a "Direct" connection between your smartphone & the Centreon platform you want to connect to. You may also use a VPN
Have a valid SSL certificate on your Centreon platform issued from a trusted certificate authority known by your device
How to access Centreon mobile​
Go to mobile.centreon.com.
How to connect​
When logging in for the first time, you need to fill the following parameters:
URL: URL to connect to your Centreon platform. Do not forget the /centreon if this your current Centreon URL. Example: https://yourcentreon.int.com:PORT/centreon
User: Type your username to connect to Centreon
Password: Type the password to connect to Centreon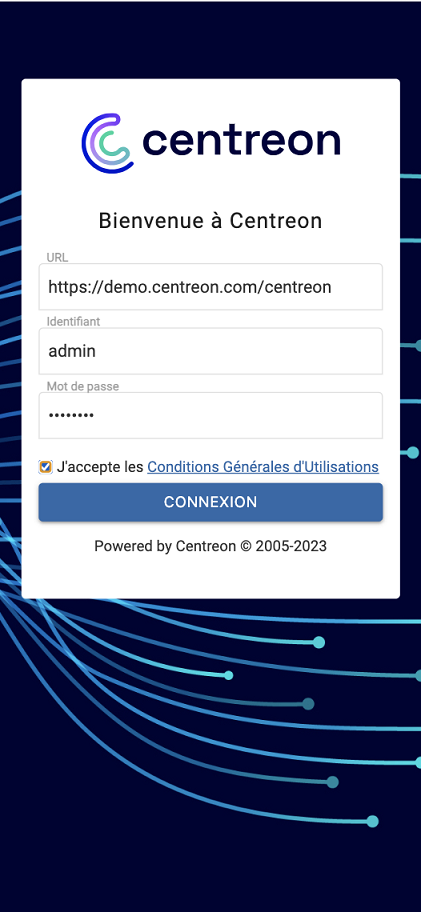 If you have problems to connect:
Make sure your Centreon platform is accessible from your device
During the installation or upgrade of Centreon, you may have customized your Apache configuration (for HTTPS or URL rewriting purposes), in that case you may want to double-check that your configuration makes the API accessible on this page
Make sure you give realtime API access to the user. Go to Configuration > Users > Contacts / Users: on the Centreon Authentication tab, Reach API Realtime must be enabled.